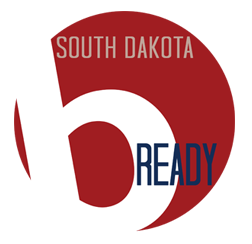 Faith Based Organizations
Organization and communication are the key!
One of the best ways to prepare for an emergency and ensure recovery afterwards is to organize leadership and prepare members ahead of time. It may be that many of your membership rely on a faith-based organization as their sole connection to the community. The networks already in place in your organization are the groundwork for success in surviving during disaster.
Establish Communication:
Prepare to use existing channels or create new ones to reach your members. This may be an established "prayer chain" or other calling tree that can alert membership quickly. Published communications can provide regular information on preparedness. Services and meetings provide opportunities to communicate the importance of being prepared.
Organize Leadership:
Select a committee and a leader that will spearhead distribution of information to members. Download our guidebook here, print and distribute it to your membership. If you'd like to order a quantity of bReadySD Guidebooks from the South Dakota Department of Health, call 1-800-738-2301.
Organize Members:
Offer group talks on how you can work together to prepare kits and make individual plans. This will provide an opportunity to recognize members that may need special help during disaster and give them a chance to find people to communicate with — decide who will check on elderly or disabled members.
Work as a group to prepare kits together for those in need in your organization and community. These kits can be stored at your facility for use after disaster or distributed before disaster strikes.
Designate a phone number for members to leave an "I'm okay" message in case of catastrophic disaster.
Prepare your building:
Your facility may be suitable as a shelter. Please contact your local fire department and have them do a "walk-through" to discuss this possibility. If your facility has space for storage consider stocking emergency supplies.
Prepare for medical complications:
Medical emergencies vary greatly depending on the type of disaster. However, there are steps that can help you respond to any medical emergency.
Encourage members to take basic first aid and CPR training. If feasible, offer on-site classes. Your local emergency services organization may be able to provide these classes.
Keep first aid supplies in stock and easily accessible. Talk with your members about medical conditions that may require support or special care in an emergency. Be sure to include people with disabilities in emergency planning. Ask about communication difficulties, physical limitations, equipment instructions, and medication procedures. Address their needs at each step of the planning process.
Identify people willing to help members with disabilities and be sure they are able to handle the job. This is particularly important if someone needs to be lifted or carried. Plan how you will alert people who cannot hear an alarm or may not understand instructions.
Practice your plans to ensure members with disabilities and their helpers know what is expected of them.
Promote family and individual preparedness:
Encourage your members and their families to develop plans at home. If individuals are prepared at home, they will have more time to assist others with recovery after a disaster. More information on personal and family preparedness is available
here
.
Support member health after the disaster:
Emergencies happen in spite of everyone's best efforts to prevent them, so learn about what people need to help them recover after a disaster. Getting back to a normal routine is important to personal recovery. Faith-based routines facilitate recovery by providing members an opportunity to be active and restore social contact. Encourage adequate food, rest, and recreation.
Additionally, create opportunities for social gatherings where members can talk openly about their feelings. Sharing with others can speed personal recovery. Suggest counseling to help members address their fears and anxieties.