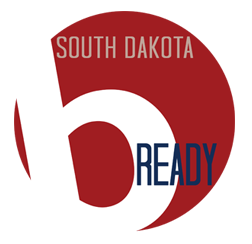 Blizzards and Winter Weather
Winter storms, especially blizzards, can be very dangerous. Preparing before extremely cold snowy weather happens can save your life. Know what winter storm watches and warnings mean. If a Winter Storm Watch has been issued for your area, hazardous winter weather conditions (such as snow greater than 6 inches in 24 hours, winds gusting over 35 mph, or visibilities less 1/4 mile) are expected in the next 12 to 36 hours. A Winter Storm Warning means the conditions listed for the Watch exist.
At home or work make sure you have:
A working flashlight
Battery-powered NWS weather radio , radio, or TV
Extra food, water, medicine, and baby items
First aid supplies
Heating fuel (propane, kerosene, fuel oil, etc...)
Emergency heating source
Fire extinguisher and smoke detector
Try to stay indoors during a blizzard. If you have to go outside to check on animals or for another reason, be sure to dress warmly in loose fitting layers of clothing. Wear heavy gloves to protect your hands and heavy socks with boots that will not absorb water. Cover your mouth so that you don't breathe in freezing, cold air that can damage your lungs. Keep your body dry. Know the signs of hypothermia or frostbite.
In cars and trucks:
Fully check and winterize your vehicle
Keep your gas tank near full
Try not to travel alone
Let a friend or relative know your timetable for travel
Carry a Winter Storm Survival Kit
Winter Survival Kit
blankets/sleeping bags
flashlight with extra batteries
knife
high calorie, non-perishable food
a smaller can and water-proof matches to melt snow for drinking water
sand or cat litter
shovel
windshield scraper
tool kit
tow rope
jumper cables
water container
compass
road maps
On the farm
Move animals to sheltered areas
Haul extra feed to nearby feeding areas
Have a water supply available (most animal deaths in winter storms are from dehydration)
If caught outside:
Find a dry shelter.
Cover all exposed parts of the body.
If shelter is not available:
Prepare a lean-to, wind break, or snow-cave for protection from the wind.
Build a fire for heat and to attract attention. Place rocks around the fire to absorb and reflect heat.
Do not eat snow. It will lower your body temperature. Melt it first.
If stranded in a car or truck:
If you are traveling at all when a winter storm is possible, then you should always bring emergency supplies with you. You can never predict when you might get stranded and need them.
Stay in your car or truck!
Run the motor about ten minutes each hour. Open the windows a little for fresh air to avoid carbon monoxide poisoning. Make sure the exhaust pipe is not blocked.
Make yourself visible to rescuers
Turn on the dome light at night when running the engine
Tie a colored cloth to your antenna or door
Raise the hood after the snow stops falling
Exercise to keep blood circulating and to keep warm
At home or in a building:
If there is no heat:
Close off unneeded rooms
Stuff towels or rags in cracks under doors
Cover windows at night
Eat and drink. Food provides the body with energy and heat. Fluids prevent dehydration.
Wear layers of loose-fitting, lightweight, warm clothing.
For more Winter Weather Facts and Safety Tips from the National Weather Service, go to:
http://www.crh.noaa.gov/fsd/?n=winterindex#Safety
Winter Weather Preparedness Guide (PDF)